Leading Australian Web3 Insurtech Platform
Day By Day is a World-First decentralized insurance platform. Using NFTs and DeFi, you will be able to create, use and own hyper-personalized insurance for your real-world assets.
Day By Day reimagines insurance to be transparent and fair using blockchain technology. Our asset registry app, InsureFi platform and DBD tokens work together to give you better visibility and control over your assets and insurance.
Day By Day's future of insurance gives the power back to the people, allowing members to invest in managing risk and be rewarded.
The Insurance Problem
Day By Day is disrupting the $6.2Bn insurance industry for assets with so much more to come. The solution removes the need to pay for admin costs, lengthy claims processes, and provides a personalized solution for the 85% of people who are underinsured.
Day by Day Roadmap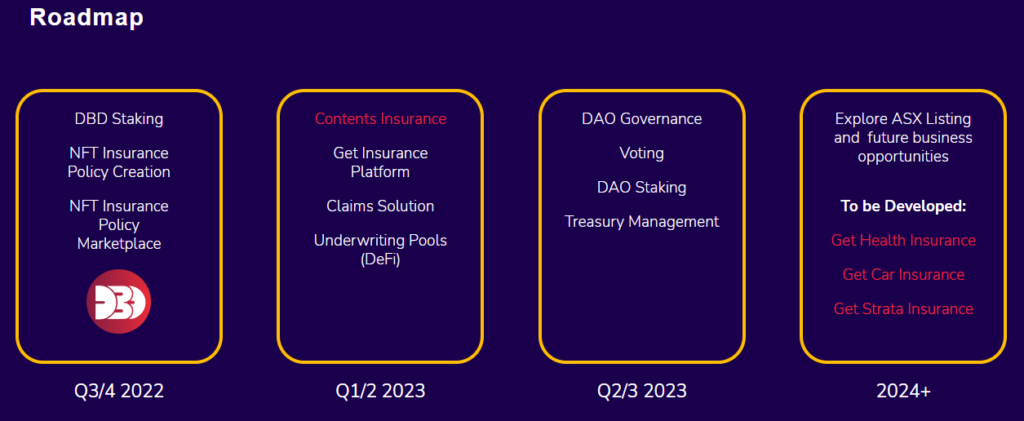 The DBD Token: $DBD
These are the ways you can earn and use DBD tokens as an Insurance NFT owner, insurance customer or both!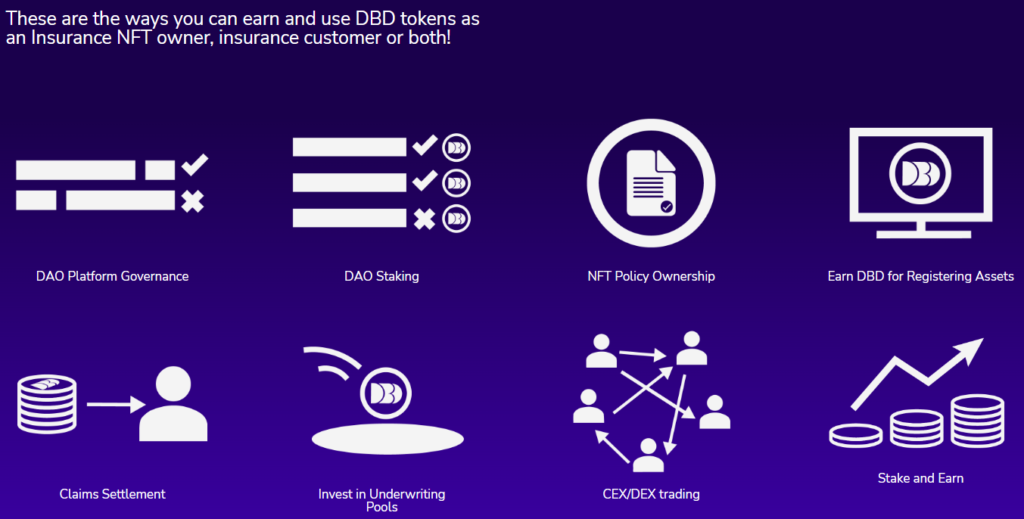 Useful Links:
Website: https://daybyday.io/
Token information: https://daybyday.io/dbd-tokens/
App: [ Mint your NFTs ] https://app.daybyday.io/
Gitbook: https://docs.daybyday.io/day-by-day-overview/
Facebook: https://www.facebook.com/daybydayio
LinkedIn: https://www.linkedin.com/company/daybydayio/
Twitter: https://twitter.com/daybydayio

C-Level Team:
CEO: Bill Angelides https://www.linkedin.com/in/billangelidis/
CFO: Anna Bezhenar https://www.linkedin.com/in/anna-bezhenar-b9a8684b/
CTO: Daniel Montoya https://www.linkedin.com/in/daniel-montoya/
Stay Tuned for more to come from this amazing Project.
Team Art of Crypto